Reflect The Heat Away – Enjoy The Breeze – Reduce Heat Build Up!
Conventional shade tents and canopies absorb the sun's rays and generate heat that is trapped underneath creating heat in the area you are trying to cool.
Silver Shade Mesh acts like a mirror reflecting away the sun and it's heat while allowing you to enjoy a cooling breeze.
The fabric is a durable, lightweight mesh. It is easy to use, rot/ mildew resistant, does not run or unravel, washes with a garden hose and is Cooler Than Shade!
Sizes
Our shade covers come in multiple different sizes. It can cover anything from:
Dog kennels
Air conditioners
Vehicles
Trailers
Fences
Etc.
Small sizes range from 3×6–4×8. Medium sizes range from 6×9–6×12. The large sizes range from 7×10–7×20.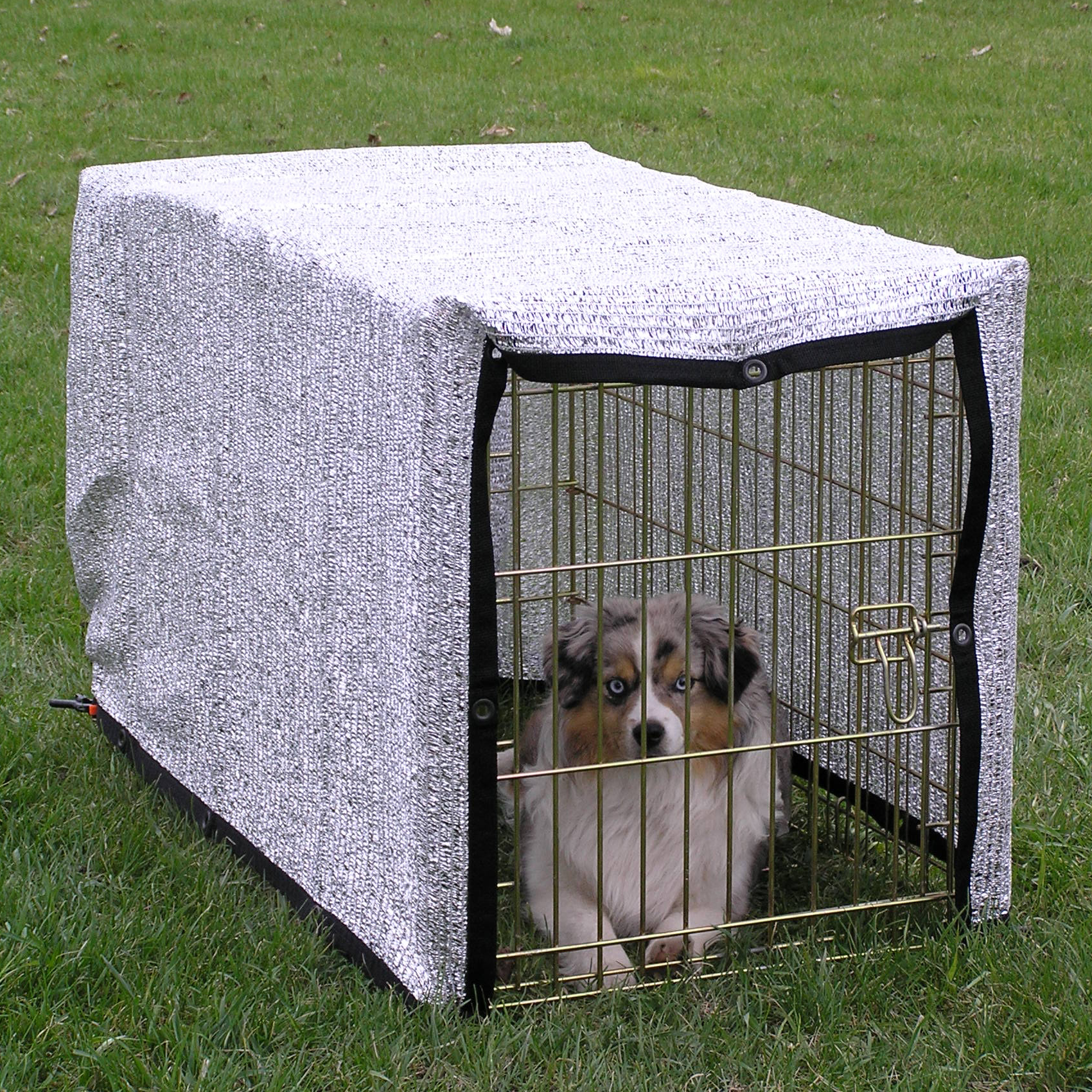 Specialty Shade Canopies (Vehicle)
Custom Orders Welcome!
Feel free to call, e-mail and /or send a picture; we'll work with you and provide an estimate! We will cover or design virtually anything you can accurately provide measures for.
Superior Quality = UNBEATABLE Shade & Cooling
We use the highest grade reflective shade fabric manufactured.It is edged with superior quality poly- propylene bindings – not the stiff, coarse, plastic bindings that unravel. Our rolled-rim toothed grommets are set in heat cut holes to prevent unraveling and insure a lifelong hold. Grommets are spaced every 12″ for convenience, easy match-up with other tarps, enhance tarping strength and reduce fabric tear.

Any reference to color refers to the binding NOT the fabric.
Orders Shipping Outside the Continental US 

Will Be Charged Shipping Separately! 

Online orders from the Outside  US do NOT automatically calculate shipping.

OR

E-MAIL US
 your Order, Shipping Address and Phone Number.

Do not send credit card information in your email! 
Please call with credit card information 507-525-2374
RUSH ORDERS